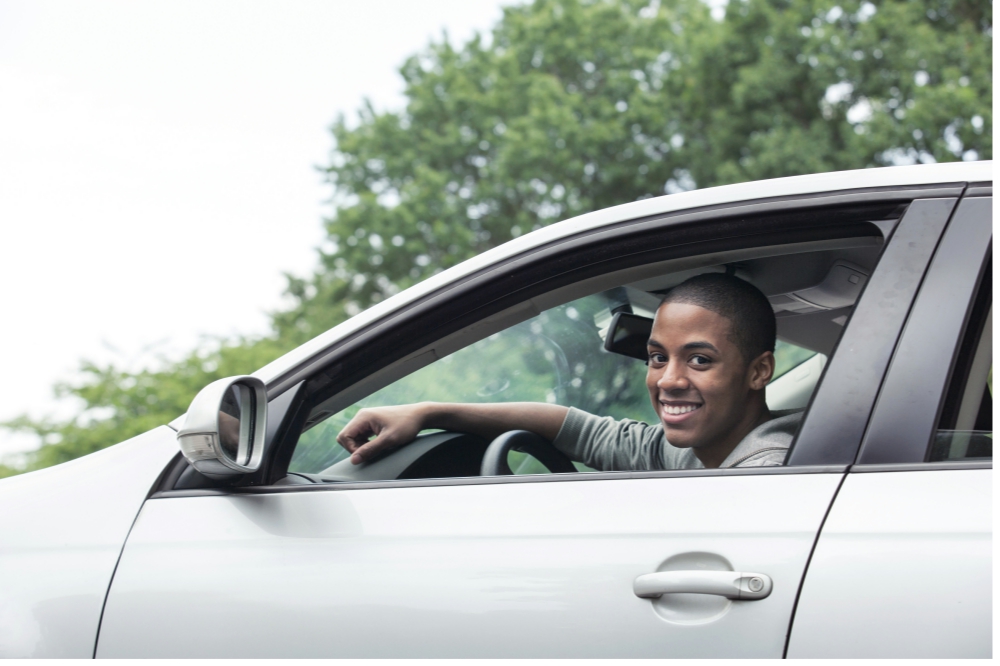 Learning all about driving in driving school can be a fun and exciting experience. However, it always culminates in the dreaded driving test that is known to cause fear and anxiety. Let's take a look at this guide from First Gear's Defensive Driving School to passing your driving test.
Practice Beforehand
While this tip may seem obvious, practice really does make perfect. Just because you've completed driving school and completed your hours behind the wheel, doesn't mean you're immediately ready to take the driving test. It is recommended that you log additional hours behind the wheel, up to twice the amount required. As you become more and more confident in your skills, you'll be able to show them off when it counts. If you normally practice with your parent, consider practicing with a different individual to simulate the novelty of the driving test. Driving around foreign roads can also help you adapt to new situations.
Get a Good Night of Sleep
Not only does a good night of sleep does wonders for your test scores, but it also puts you in the right frame of mind to take a driving test. If you are sleep deprived, your brain will be functioning slower than normal, and your reactions may be delayed. Because the test instructor will be tracking your every move, you want your actions to be as sharp as possible. The night before the test, make sure to log at least eight hours of sleep. Taking the test in the morning on a weekend when you're fresh can set up you for success while taking the test in the afternoon after a long day of classes can be more difficult. Either way, sleep tight and wake up ready to pass.
Keep a Progress Log
As mentioned before, practice is crucial to success, and practicing efficiently is even better. As you rack up hours on the road, keep a progress log with details about each session. Record how far you drove, how many miles, where you drove, who was with you, and any notes about the drive. Many of your practice sessions will be routine, and that is fine. The real reason behind the log is to note any anomalies. Made a mistake? Log it so you won't make it again. Learned about a new part of your car? Jot it down so you're one step closer to becoming an expert. A progress log is great for learning any skill, and driving is no exception.
Use Online References
Just because you completed driving school, doesn't mean you can't still be brushing up on your driving knowledge. You might have a couple of handouts leftover from driving school. However, this isn't the extent of your driving references; a quick Google search can lead to many more videos and instructional courses. These online references are really valuable because they can open up new perspectives on driving. As a student, it's important to be open to as many things as possible. Explore the internet and read up on as many driving tips as possible. In 2020, online knowledge is your friend and a terrific tool at your disposal.
Take Mock Tests
Once you've practiced thoroughly and feel good about your skills, take a mock test under the supervision of a parent. You can find the grading rubric for your test online. Have your parents issue the same commands that the test instructor will give along with the test route. This is as close as you can get to the real test, and your score on this simulation will give a good idea of your proficiency. If your score is great, pat yourself on the back and continue the good work. If your score is lackluster, spend some extra hours on the road before scheduling your test. If you can't find details about the test online, contact the driving office to see if you can find any info. Remember, the closer the simulation to reality, the more accurate the results.
Know your Vehicle
One part of the driving test that you have complete control over is the car. This is a vehicle of your choice, and it should be the one you've been practicing in. A vehicle on the smaller side is recommended as it will be easier to make turns and swerve into tight parking stalls. You will also have the most lines of visibility to the side and rear of the vehicle. Fill it up with a full tank of gas for comfort, and pre-set the air conditioning to your favorite setting. When you enter your vehicle, everything should be set up and ready to go so you can focus on the hard part, driving.
Keep Calm
On the day of your driving test, you'll inevitably be nervous. Don't worry, this is completely normal. The adrenaline can actually help you perform to your best. You just have to make sure that your energy doesn't get in the way of your thought process. By taking deep breaths and relaxing the upper half of your body, you can remain calm as you wait for the test to commence. Once in the vehicle, make sure to perform all your standard safety checks. You might be tempted to rush and get the test over with, but remember that a quick finish means nothing if you don't pass in the first place. First Gear's Defensive Driving School encourages you to practice these good habits in and out of the vehicle. With a number of highly experienced instructors, they will set you up for success on the road.
Conclusion
By following this guide, you'll be well on your way to passing your driving test. Patience is so important when you're becoming a new driver. Take the test one step at a time, and you'll have earned your license before you know it.